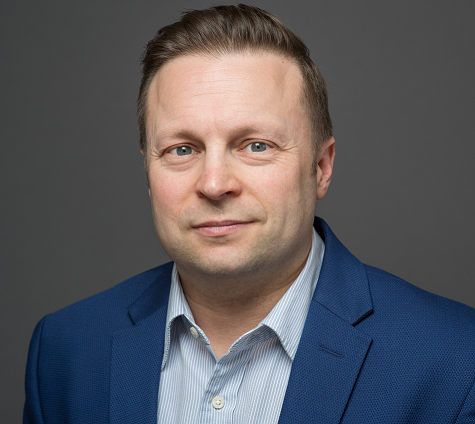 Founder of Promotion Tech and our August 2020 Pre-Accelerator attendee.
So what? Tony's recruitment experiences have not only lent inspiration to his start-up's solution, but the way he intends to build his own team. Check out his plans here, follow his MVP and jump into his upcoming event happening soon.
💬
About TONY
"Setting up a team in a new country (the Netherlands) in 2002 was a big eye opener and ultimately led to starting my own recruitment business in 2006.
I then joined a tech startup (Redcloud) in January 2017 and grew the business from a team of 30 to 120, across 4 continents, in 24 months. It allowed me to be involved in every aspect of the business and I even took over global sales for 4 months!"
Q1: Could you introduce YOUR STARTUP, PROMOTION TECH, to us?
Tony: Having never been out of work since uni, I was stunned by how terrible the process of finding a job was. I soon realised through conversations that everyone shared the same frustrations. My 20 years in recruitment also helped me see things from the other side. I witnessed how poorly some professional recruiters operated as well.
From that point, it was clear to me to create Promotion Tech, with automated recruiter processes and personalised services to every candidate – not just the top 5%. The overall concept grew from there, and adding the B2B element to the model completed the end to end aspect of the platform.
Q2: You've led many companies' Talent Acquisition strategies. IN BUILDING YOUR own start-up TODAY, are you approaching hiring for your own team any differently? WHAT CAN OTHER NEW FOUNDERS LEARN FROM YOUR EXPERIENCES TOO?
Tony: Great question! I've seen some great examples of people and recruitment strategies but on the whole these are seen as a lesser priority to revenue, traction and investment. 
Most startups are happy to catch-up and fix people-problems at a later date (usually when they reach a headcount of about 50, and the CEO/COO is sick of dealing with HR issues every day!). I find this fundamentally wrong because if you get the people strategy right, you will get more committed people and build the right culture in your founding team.
As you grow, it's easier to keep that culture if every hiring manager is singing from the same hymn sheet. There are also loads of great studies that show how increased staff engagement links directly to increased revenue and customer growth. So for me, it's a no brainer to build a company that takes care of its staff first and foremost because everything stems from that.
Q3: WHAT PARTS OF our Pre-Accelerator DID YOU FIND HELPFUL FOR the development of PROMOTION TECH?
Tony: I've been thinking about applying to an accelerator but had an overwhelming feeling that I'm not ready. I stumbled across a SeedReady webinar and it sounded like what I needed, which was focused support and learning with the aim of getting properly prepared to launch. 
I'm also a huge advocate of the power of community and how like-minded people with a sharing mentality can be hugely beneficial to everyone.
Q4: What would you tell another founder who is considering joining our Pre-Accelerator?
Tony: Without a doubt, do it now! You can't get time back, and even if you don't ultimately grow a successful business, the learning is valuable to everyday work as well.