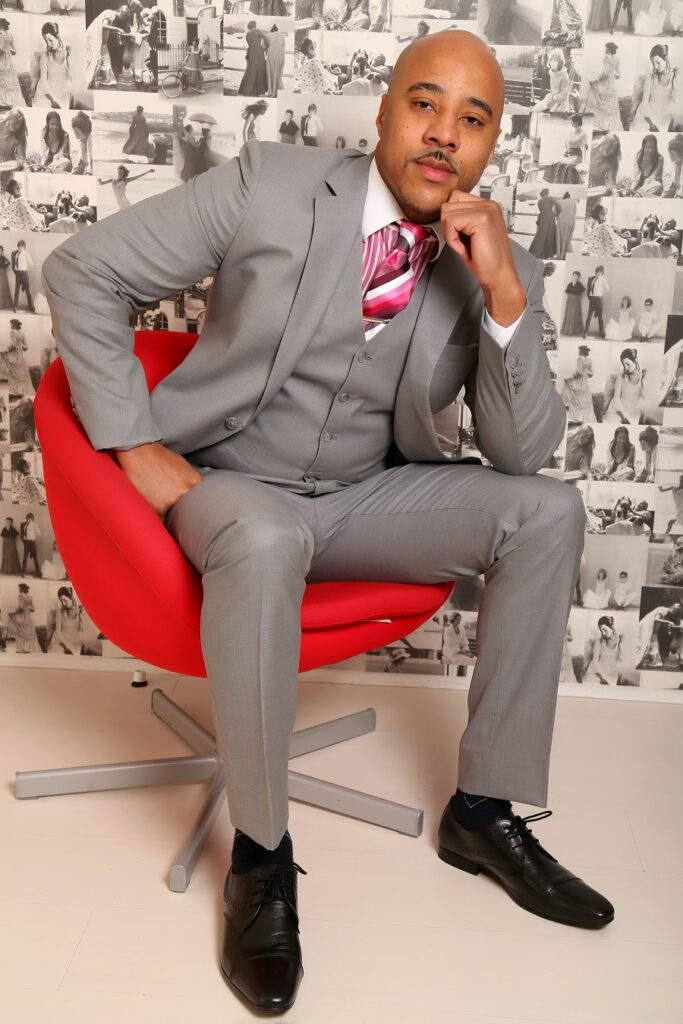 Founder of Cosmetrics Ai and our August 2020 Pre-Accelerator attendee.
Thinking of connecting with Ovi? As he's underway to building his MVP, he's asking for help, advice or support with the following: "product development (AI, data science, UX/UI), user testing and capital or sweat equity."
💬
About Ovi
"I've been in marketing & branding for over 10 years, mostly running my own business which gave me the opportunity to work with some of the biggest brands in the world.
I decided early in 2017 that I wanted to explore options that could allow me to become a dominant force within a sector rather than a participant within one.
I then started looking for new opportunities where I could apply my skills, interests and network towards it –– and the cosmetics industry stood out.
Cosmetics is an industry in need of both innovation and application of emerging technologies. It felt like the right fit, so I started organising cosmetic events in the summer of 2017, in order to learn about the sector and build up my network."
Some of Ovi's milestones since:
• Won an award in 2019
• The community has now grown into an international network.
• Businesses and collaborations have started as a direct result of this network
• 1000+ people are now better educated about their hair and skin through the events and initiatives.
• Ovi has been asked to speak at dozens of events up and down the country regarding the future of cosmetics.
• He and his team have worked with some of the biggest brand names e.g Loreal, Andre Walker and some of the most talented hair and skin professionals in the world.
Q1: Could you introduce YOUR STARTUP, COSMETRICS AI, to us?
Ovi: Cosmetrics Ai provides consumers with technology led cosmetic care by providing biological insights, advanced products and personalised advice. It looks to create customisable solutions for its users.
It was built after years of connecting with the users of cosmetics products, through my events. There were always a common set of complaints shared by consumers –– from all corners of the globe –– and not many solutions present to address them. It also brought to light the Cosmetics sector's lagging adoption or utilisation of emerging technologies, compared to industries like Finance, Healthcare or Automotives.
Q2: WHAT ARE SOME OF YOUR EXPERIENCES WHILST BUILDING YOUR STARTUP?
Ovi: I now compare myself to the protagonist from the movie The Big Short who saw the unknowns about the housing market, just before the housing crash in the early 2000s. When it crashed he made a fortune!
It's been very interesting getting into an industry that I didn't have much background knowledge about. I have learnt a lot in a relatively short span of time by constantly learning and building my community, which has given me a unique perspective on the future.
I've been studying the past and present trends (and successes) in this sector. A lot of the work, discussions and experiments have helped me iterate ideas into the business that I am now confident about bringing to life.
Personally, I've had to make sacrifices surrounding family, income and my social life. It's been challenging at times, but necessary in order to get through the ideation process to help my idea evolve quickly. I feel like the vision has gone from something I'm excited about, to something that is very needed and wanted in the marketplace.
Q3: WHAT PARTS OF our Pre-Accelerator DID YOU FIND HELPFUL FOR the development of COSMETRICS AI?
Ovi: Some of the educational sessions have been really useful and timely for my early stage development.
The most impactful part was being able to ask the founder community for advice on real-time issues I've been facing. Some of the best advice/ suggestions I've received have come from people you wouldn't expect –– particularly insights from very niche areas. You never know who's done what, so it's always worth asking whenever you're in the company of entrepreneurs on a similar journey.
Q4: What would you tell another founder who is considering joining our Pre-Accelerator?
Ovi: Do it! Regardless of the stage your start-up is at, this is your opportunity to learn from a professional network and get feedback from a wealth of different minds/experiences. The course content is also very relevant.