---
Do you have a startup idea?
Get started for free with the SeedReady Pre-Accelerator.
---
I knew that if I failed I wouldn't regret that, but I knew the one thing I might regret is not trying.

Jeff Bezos
---
​Start Faster, Start Now.
We use tried and tested, no-nonsense techniques that help you to build a pitch and strategy that is in tune with the industry – enabling your to plan your launch effectively.
Our programme teaches you the key principles to developing your idea, gathering evidence for market viability, and building a solid pitch.
We developed the pre-accelerator to help entrepreneurs as they build and validate their idea, and early-stage founders as they review and refocus to achieve their goals.
---
🙋🏾‍♀️🙋🏻‍♀️🙋🏼‍♂️🙋🏿‍♂️🙋🏻
We welcome entrepreneurs from all backgrounds, anywhere in the world.
Our programme has helped first-time founders, students, professionals wanting to venture out, and experienced entrepreneurs to succeed.
---
Programme overview
You'll learn how to develop an idea into a viable business, so you can launch or raise capital with confidence.
---
Week 1
Customer & Market
User persona workshop
Market trends workshop
Bonus: Interview techniques
Week 2
Building an MVP
Value proposition workshop
MVP workshop
Bonus: OKRs
Week 3
Strategy & Selling
Strategy workshop
Go-to-market workshop
Bonus: Plan to pivot
Week 4
Pitch Readiness
Pitch development workshop
Founder fundamentals workshop
---
Workshops are recorded and will be held on Tuesdays and Wednesdays from 12PM (BST) and will last between 1 and 2 hours.
Community Clinics will be held every Friday between 12PM and 1PM (BST) for hands-on support and advice, these are not recorded.
---
Pre-Programme Events
Join us for the pre-programme events, including an introductory session with the SeedReady team and a networking session to meet your fellow cohort members (perfecting your social pitch!)
Bonus: Introduction to the lean canvas
Post-Programme Events
Pitch to the SeedReady team, our Founder Friends and selected experts from our network to get valuable feedback. This isn't goodbye though! You'll have lifetime access to the SeedReady community and your private Cohort Alumni Group.
What you'll get
Joining the pre-accelerator gets you access to the resources that you'll need to succeed.
Tools 🙌
Learn how to use powerful innovation tools & techniques.
Events 💬
Live training sessions with SeedReady and industry experts.
Feedback 📈
Get instant feedback from the SeedReady team & our Founder Friends.
Network 👋
Get to know other founders on a similar journey, and our expert network.
Accountability 🧪
We will keep you accountable through our community and check-in events.
---
When you first meet an investor, you've got to be able to say in one compelling sentence what your product does.

Ron Conway
Don't just take our word for it.
Our previous cohorts have a lot to say about the impact we have!
Not all ideas should have time invested in them. The quicker you find out if your idea has legs the better as it will save you time, money and heartache. SeedReady helps you lay the foundation, answer whether or not your idea has the market and interest to succeed. The program doesn't just help you know what questions to answer but also links you in with people who can help you answer them.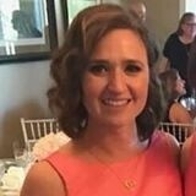 Dash Tabor
Founder, TUBR
If you are looking for support, tools and advice, SeedReady is a great way for you to start your startup journey
Andrea Meireles
Founder, I Am The World
Thanks so much guys, amazing experience
Deborah Igunma
Founder, Clef
"Go for it" Join now! I think that you had outperformed the rest, the only regret is that it is a bit short!
Alphonso Slinger
Founder, NHSC
If you are thinking about how to start a business and need some structure and guidance on how to get started this is a perfect course for you, without giving away equity or cash.
Stephen Lewin
Founder, GetMyEquipment
Thanks for providing this opportunity! It was lots of fun and super helpful
Maria-Sophie Greiner
Founder, WeFindFlats
SeedReady has been a breath of fresh air – we get instant feedback about our needs, ideas etc. I feel that we are heard and that what we do is taken into consideration and that you guys are paying attention.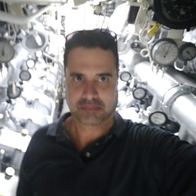 Al Costa
Founder, TeknTrash
There's definitely a lot of value in joining the community … I would recommend it for people who are willing to put time and effort into it.
Saumya Banker
Founder, Neck Up
What you won't get
We try and keep things as simple as possible – that means getting rid of paperwork and being super clear about what you shouldn't expect from the programme.
An invoice! 💸
The programme is completely free of charge. No fees, no equity, no warrants, no convertible notes – basically, no paperwork!
Investment 💲
We don't make empty promises about getting you investment, investor-ready, or any form of funding. We do offer paid-for Capital Raising Campaigns.
Hard-selling 🤑
The SeedReady team, the community, and the Founder Friends all agree to a strict "no hard-selling" policy. Experts can offer commercial services on request.
An NDA 🕵️‍♀️
We will not sign an NDA (non-disclosure agreement) with any participant of the pre-accelerator programme.
---
"For us, the pre-accelerator isn't about making money, we do this to support an entire generation of entrepreneurs – with no strings attached."


SeedReady Founders
Get serious about success 🚀
Our programme is proven to help founders and pre-founders understand where to focus their efforts and move their ideas forward with confidence.
The programme is free to all founders – with no strings attached. 
Application deadline for February 2021 Cohort is Friday the 15th January ⏲️