---
SeedReady and Who's Fabio will help you
​Take your idea to market in just 1 week
---
If I had done this 6 months ago, I would be 3 months ahead of where I am today​.

Stephen Lewin – CEO and Co-Founder at GetMyEquipment, the marketplace for renting construction equipment
---
​Less talk. More action.
The SeedReady Bootcamp is an intense, hands-on programme designed to help you validate your ideas, prove the market opportunity, and find your first customers before you launch.
---
✅ Make more progress in one week than most make in six months
Crystalise your problem/solution so that you stop going around in circles
✅ Discover which customers value your idea most, and find out exactly how much they're willing to pay
Rapidly attract your target audience for interviews and make high-value conversations effortless
Validate whether your idea solves a real problem for your target audience
✅ Get confidence in exactly which features are essential, and which would've been a waste of your time and effort
Nail your MVP with a set of killer features people want and are willing to pay for

✅ Learn a proven and repeatable framework for transforming your ideas into brilliant businesses
Get clarity about next steps that will help you to build a successful business
Just follow the method and prove you have what it takes to succeed as a startup founder – because you do!
✅ Get connected, challenged, and supported by other founders and expert mentors who understand what you're going through
Join a community of equally motivated, bright people in the same boat who can help you to challenge your own thinking, push you to get out and validate your idea, and support you to succeed as a startup founder.
---
Why waste time on things that you shouldn't be doing…
Validate your idea in 5 days and launch your business with confidence
The SeedReady Bootcamp focuses on moving your startup idea forward fast!
You might think you've found the next unicorn – we'll help you prove it. We help founders validate that they have a viable and scalable businesses within one week.
When joining the 5-Day SeedReady Bootcamp you'll get:
---
💥 5 days of expert-led training
The Bootcamp syllabus is designed to fit with the demands faced by busy founders. We combine self-paced video modules with live discussions, Q&A sessions, and daily feedback.
🌱 Lifetime access to tools and templates
You'll be challenged daily with "Learn by Doing" exercises; but you'll have guidance, support, and the templates, scripts and examples to help you make it happen
---
🔐 Lifetime access to our private community
When you join the Bootcamp, you'll also instantly unlock access to the SeedReady online community with additional content and connection to other entrepreneurs and experts
💡 1:1 coaching & feedback session
Once you have completed the Bootcamp, your coaches will arrange a 45-minute 1-1 feedback session to clarify the next steps that will help you to build a successful business
---
---
Designed to build brilliant
businesses
The truth is, building products is easy – almost every failed startup has one! The hard part is proving the market, getting traction, and identifying a viable and scalable business model.
This five-day bootcamp will help you to develop the DNA of your startup and plan for success. You will understand and learn a framework for achieving the critical four-fits of Product, Market, Channel and Model.
You'll join a group of equally motivated, bright people in the same boat who can help you to challenge your own thinking, push you to get out and validate your idea, and support you to succeed as a startup founder.
​Don't take our word for it…
---
I did not realise how tangible the programme would be… Each day was suitably challenging to make it feel valuable and ultimately coming out of it 100% more confident than going in…
In one week you will move your company forward more than anything else you can do. By the end of the week you will have nailed how to execute your business strategy, and have the confidence to make it happen…
I now have a carefully vetted and oversubscribed beta community who are eager to be involved with the development of the solution; real customer data, that was elicited in a professional way that has helped me focus from six main features down to two killer features that everyone wants; and a completely new outlook on how to bring the solution effectively to market.
Tony Payne
Founder, Recruitment Tech Startup
We were working on our businesses in real time and with real customers. Everything had real, tangible benefits that moved the company forward.
One great example was the method of iterating on the product, which probably moved the company forward 12 months in about 3 hours.
David Mark
Founder, Legal Tech Startup
We received a very simple and structured method to rapidly attract users for interviews, define the value proposition to meet specific user problems and test and validate that with users, all in one week…
Some companies would only do this after launching their MVP, and having several product updates costing thousands. I genuinely feel that if I had started with this method 6 months ago, I would most likely be at least 3 months further ahead than where I am now….
If you want the fastest way to validate a problem, design a value proposition, validate with users and design your business model, burning as little runway as possible, then use this method.
Stephen Lewin
Founder, Get My Equipment
A clear understanding of our target customer, a better understanding of the product we should be building, and new ideas of features that would be beneficial to our customer… It's well worth undertaking this course before you spend any time or money on your product.
Luc Gibson
Founder, TRACX
10/10 – unreal stuff. Your speed, execution and process were highly impressive.. your results even better.
Logan Leckie
Founder, Topia.life
Not all ideas should have time invested in them. The quicker you find out if your idea has legs the better as it will save you time, money and heartache. SeedReady helps you lay the foundation, answer whether or not your idea has the market and interest to succeed. The program doesn't just help you know what questions to answer but also links you in with people who can help you answer them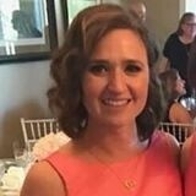 Dash Tabor
Founder, TUBR
Meet your coaches
Without Passion, there's no Reason
We've partnered with Who's Fabio to deliver the ultimate experience for ambitious founders who want to rediscover their focus and make real progress in turning their ideas into brilliant businesses.
---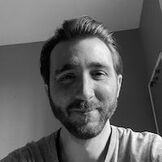 Darren Ball
Darren has been helping founders and early-stage startups since 2013, most recently as Chief Product Officer for CoGo, a sustainability startup that is now a leader in their space. Previously, at Mubaloo and Accenture he worked on dozens of new products for startups, SMEs and FTSE 100 businesses, and worked together with JP to build Mubaloo's mobile product consultancy from scratch.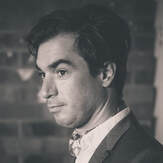 JP Luchetti
JP was previously a Board Director at Mubaloo, and a founder at IPH – a mobile development agency in Argentina with offices in Miami and Mexico. He has worked on hundreds of new products for startups, SMEs and FTSE 100 businesses, like Maersk, Hermes, National Express, HBO, ESPN, Coca-Cola and GE.
---
Don't just validate your idea — prove that it's going to be a brilliant business
---
Join the SeedReady Bootcamp
You won't just make faster progress than you've ever known, you'll also learn a proven framework developed by experienced entrepreneurs that will help you to identify assumptions, validate ideas, and launch brilliant businesses with confidence!
Frequently Asked
Questions
---
❔ What's the schedule?

The Bootcamp will start with a social and networking event on a Friday, with video lessons starting from Monday morning. You will need to attend live group calls on Zoom for Q&A and feedback, these will happen on Tuesday, Wednesday and Thursday. We will wrap up the week on the Friday with a celebratory Zoom drink to celebrate your progress!
❔ How many hours do I need to plan for each day?

You will need to allocate a total of 3-5 hours per day to get the most from the Bootcamp. While the self-paced video lessons will require no more than 40 minutes per day, you will need additional time to complete the exercises.
❔ What happens if I miss one of the sessions?

Not to worry! All of the sessions are recorded to you can access them in a private section of the community, so you can watch them in your own time.
❔ Is this just another "pre-recorded" e-learning course?

No! We combine pre-recorded video modules with LIVE group calls delivered by the team here at SeedReady and our partners, Who's Fabio. We are on-hand to support you throughout the Bootcamp!
❔ Who are SeedReady?

SeedReady supports early stage founders going from zero to one with their ideas. Together the founders, team and founder friends have supported hundreds of entrepreneurs over the past 15 years with strategy, growth and capital.

Who's Fabio? is a London-based team led by JP Luchetti and Darren Ball. Together, they have +15 years of experience in venture building in a wide range of different industries for startups and corporates and we have distilled what we have learned into a program to help early-stage startup founders make their vision a reality.
---
Move your idea or startup forward today
Book a place on the SeedReady Bootcamp