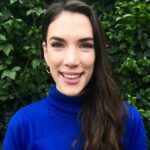 After seeing Ginny's impact through the The Ivy Way , we were super excited to invite her as the co-host our recent Startup Pitch Workshop, 'How to tell Stories in a Memorable Way'
About Ginny
"I originally trained and worked as an actor before moving into the world of coaching. I led a program coaching ex-offenders and people from disadvantaged backgrounds to get into work, before realising the people who were employing them needed the coaching just as much!

Since then I've worked with Google, Microsoft, Salesforce, the NHS, WeWork, and also with some brilliant startup accelerator programs including Startupbootcamp, MassChallenge and Techstars."
Q1: Could you introduce The Ivy Way to us, and how it works with today's startup ecosystem?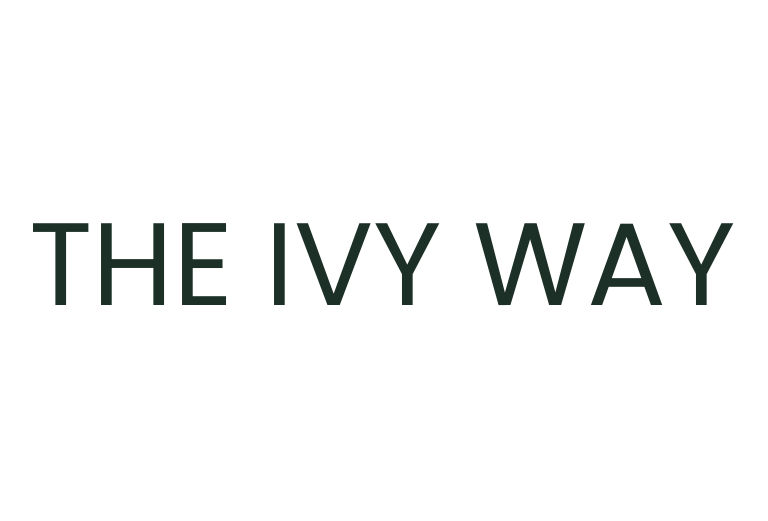 Ginny: The Ivy Way works with corporates and startups to give people practical tools to improve how they communicate. This ranges from running workshops with startup accelerators on storytelling, creating memorable pitch content and presentation technique. Just like a personal trainer in a gym, I work with people 1-1 and in groups to assess which muscles are stronger, which are weaker, and then give people exercises to draw out the best in how they communicate.
Q2: There's this common belief that communicating your startup proficiently only becomes a priority when you're looking to raise funds. What are your thoughts on this?
Ginny: As a startup founder you are always pitching your business, however subtle it may feel. Whether it's during a sales call, networking event or meeting with an investor, you need to speak about your startup in a compelling way.
The forensic scientist Edmond Locard said 'every contact leaves a trace', so it's important to think about what impression you are giving of your company in every meeting.
Q3: What is the #1 advice you'd give an early-stage founder, from a storytelling perspective?
Ginny: Keep things simple. There's always a temptation to over-complicate, use too much jargon and bore your audience. In the early stages when you are just trying to get momentum, it's important to make sure what you say about your company is repeatable.
There's nothing worse than coming away from a conversation with a founder none the wiser about their company's offer; you definitely won't be able to pass on your knowledge to someone else, because you haven't retained the information yourself. Stories are really memorable, so try and frame the problem you are solving, and your solution as a story.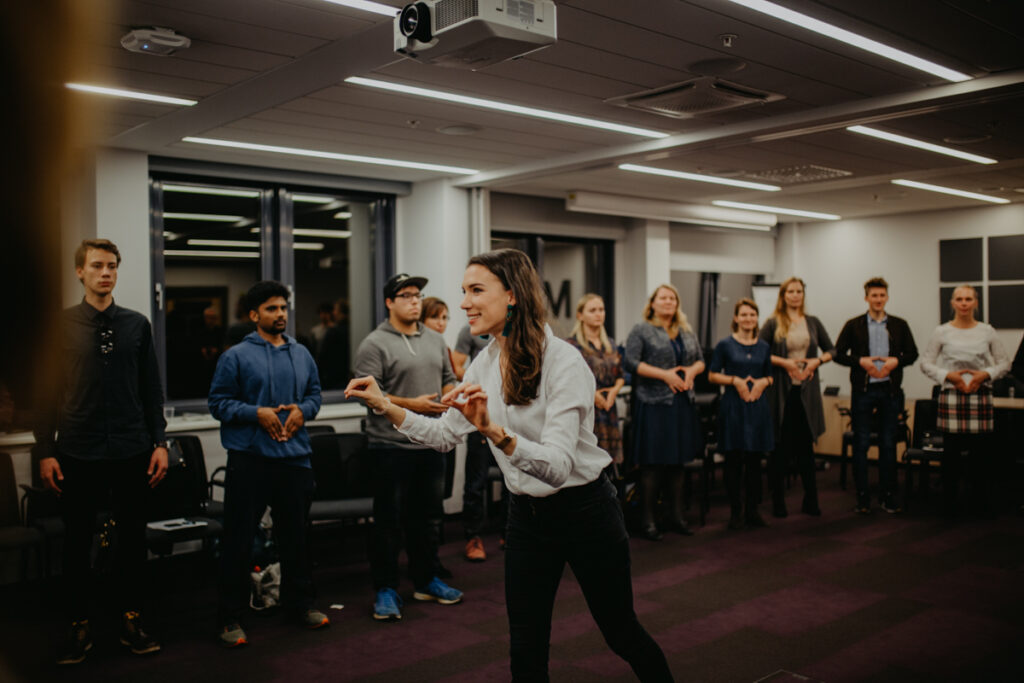 Q4: Your pitch workshop received amazing feedback from the community, why do you think it's important to support new and upcoming founders?
Ginny: Because we are human, we pick up bad habits. I love working with early stage founders because if you can teach good habits around pitching and communicating at this point, they will be much better served as their company evolves. I spend a lot of time coaching people who have been in the startup scene for years, but learnt bad habits early on, and that's much harder to undo.
Huge thanks again to Ginny for her time and support for our founder community!