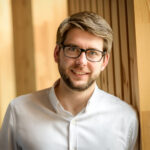 Meet James, co-founder and COO at Robot Mascot and a Founder Friend of our Community.
So what? James has been with SeedReady since day zero! His pitch readiness workshops are one of the highlights of the pre-accelerator.

Tessa sat down with James to find out more about the journey that has taken Robot Mascot to becoming the UK's leading pitch agency.
💬
Q1: For our community to get to know you, what are some of your personal/professional milestones before founding Robot Mascot?
James: Wow, what a great question. I actually joined Nick Ruston the founder of Robot Mascot as co-founder, in 2015, when I was just 27. So, I hadn't really had much in the way of what I would consider professional milestones. At that point, though, I had been the first from my University course to secure a job at a design and branding agency. I was actually offered the job before I graduated with the founder of the agency telling me it's the best portfolio he's seen in a decade, which was pretty cool!
I'd also built my own freelance practice that had a lot of active clients that I was able to bring to Robot Mascot at the time. I'd also been working for a national charity, initially as their designer but had been scouted by a senior marketing consultant that had been brought in at a board level level to develop the fundraising and marketing function. He took me under his wing, and after 6 months, when his contract ended, I got promoted straight to Marketing Manager – despite having no marketing experience. They put me through a course where I achieved my second degree, this one in marketing – I ended up with a degree in design and also a degree in marketing strategy.
So, that was the breakthrough for me really, it's when I realised that there was more to what I had to offer than just design, that I actually had a really good strategic mind. Being spotted by someone of a very senior level, someone of a high calibre, and having them want me to run the department rather than recruit experience from elsewhere was incredible.
That's when I realised that I had almost this two sided personality, where I had on one side this creative, communication led, mindset but on the other side I had a very strategic mindset. I realised I could bring these things together for the benefit of my freelance clients – which were often startup businesses – and help them both strategically with their business but also through the design and communication of their business idea.
Ultimately that has been the thread throughout my career and throughout the development of Robot Mascot into what we are today which, as you know, is best known for helping start-ups develop their business proposition and communicate it articulately to investors.
Q2: Could you introduce Robot Mascot to us, and how it fits into today's startup ecosystem?
Robot Mascot is the UK is leading pitch agency. We specialise in helping founders and entrepreneurs convince investors that their business is the one to back. We do this by creating investment materials such as pitch decks, business plans, financial projections, as well as data driven business valuations. By applying our unique methodology "The six principles of the perfect pitch" our clients become 30 times more likely to raise investment versus the average startup.
It's for that reason that we've become trusted by the likes of Crowdcube, Seedrs, SeedLegals, Dent Global accelerators, and of course the SeedReady accelerator.
What's really at the heart of what do though, is to stop great ideas failing because of poor communication. Ultimately we see it as our job to help founders and startups succeed by improving their communication so that they can get access to the capital they need, but also so they can use that communication to better articulate their message to potential customers, to potential partners, and ultimately to be able to get everyone to buy into their vision and support them through their journey.
Q3: There's this common belief that pitching/communicating your startup proficiently only becomes a priority when you're looking to raise funds. What are your thoughts on this, and how else can good communication benefit the modern startup/founder?
Pitching is something that every entrepreneur has to be good at. It goes way beyond raising funds. The ability to pitch your idea is the very thing that gets it off the ground. That's why we often work with accelerators to help create a "concept pitch" rather than an investor pitch.
So, this is something slightly different to an investor pitch. This is a simpler pitch that focuses on articulating the concept of the business. So you have the words and story you need to get it off the ground.
Once you've developed a great ability to pitch, you become a very highly resourceful entrepreneur and it's the highly resourceful entrepreneurs that succeed.
So, a highly resourceful entrepreneur is an entrepreneur that can access resources way beyond their current ability. You can access finance when you need it, but you can also access talent, you can access partnerships such as product partnerships, or commercial partnerships that will give you access to a network of potential customers that you would otherwise have to pay thousands of pounds to acquire. All kinds of great things happen to those founders who can pitch really well and get people to buy into their vision.
If you look back at the best entrepreneurs and visionaries throughout history, they've all been really great at pitching their ideas, they're able to take that idea and bring it to life and get people to engage in it. But not only that they can inspire people to take action.
So ultimately, every founder has to get great at pitching. As my business partner Daniel Priestly says, "your entrepreneurial journey is a journey of 1000 pitches". It's not just something you need to get your business off the ground, it's not just something to raise investment – you're going to be needing to pitch, hundreds and thousands of times throughout your entrepreneurial career – whether that's scaling up your business and pitching for bigger and bigger commercial partnerships, to ultimately pitching your business to those who want to buy it – you'll eventually need to pitch the exit.
So pitching is something that starts from the very beginning – getting those first advisors on board and getting those first consultants to support you, to getting your first customers, your first investors, your first team members, you first commercial partnerships and all the way through to exiting your business for the best possible price. It all comes down to a founders ability to pitch.
Q4: Robot Mascot clearly has been very involved in Investment Raising pipelines for many startups. After helping so many founders, what is/ are the top piece(s) advice you'd give a founder looking to raise, from a communications perspective?
The best piece of advice I could give a founder seeking investment for the first time, is to really delve deep into the psyche of an investor – really understand what it is they're looking for and what makes them tick. Everyone's business is different, so, when I look at all of the different founders that we've supported over the years, the one common thread in their success is their ability to really understand what it is that investors are looking for and clearly articulate those things.
You see, the thing is, investors and entrepreneurs tend to speak different languages. So, an entrepreneur tends to speak the language of possibilities, opportunities and ideas, whereas an investor speaks the language of risk, assets, proof and implementation. Ultimately it's these two different ways of talking about the same business that is leading founders to fail in raising investment.
And it's this reason that just 1% of founders actually succeed in raising investment. So, the more you can do to understand what it is that investors are looking for, the better you can articulate your idea in a way that ticks those investors boxes.
You need to be really careful about the way that you talk and communicate your business because when you're trying to pitch your idea to a friend, or an advisor, a potential team member, or a potential customer – you're often talking about your idea or the big vision, or the big opportunity. All of the exciting things, because you're trying to get them excited. And of course, those messages are fundamental to an investment pitch.
But that only accounts for about 20% of a good investment pitch. In addition to those types of messages you need to be talking about how you're going to generate commercial value from the idea, how are you going to generate a return on investment for investors, what are the steppingstones you're going to take got get from where you are now, to the point in which the investor can realize a return on their investment. So, beyond that big vision, beyond telling people what it is you do, you need to get much more strategic and talk about the underlying assets you'll be building that will add value, you need to be clear on your long term and short-term implementation strategy. You need to be articulate on what proof you have that the market actually wants and demands your product. And if you can do that, if you can get that right, you're going to absolutely succeed in having very constructive conversations with investors. And if you have enough of them. You're absolutely going to convert investors and close your round.
Q5: We're excited that you've been educating our founder community through the Pre-Accelerator –– why do you think it's important to help new and upcoming founders?
It's vitally important to help new and upcoming founders. We know from the work that we do that, even for the most experienced founders, if you haven't raised investment before it's an absolute minefield.
It's why I've written my book Investable Entrepreneur. It is aimed at anyone who hasn't raised investment before and is in the process or thinking about embarking on that journey. Some of our clients have had three or four businesses, but they've never raised investment before. So regardless of whether you're a new entrepreneur or whether you feel you're unexperienced when it comes to raising investment, it's comforting to know that nearly everyone is inexperienced at it.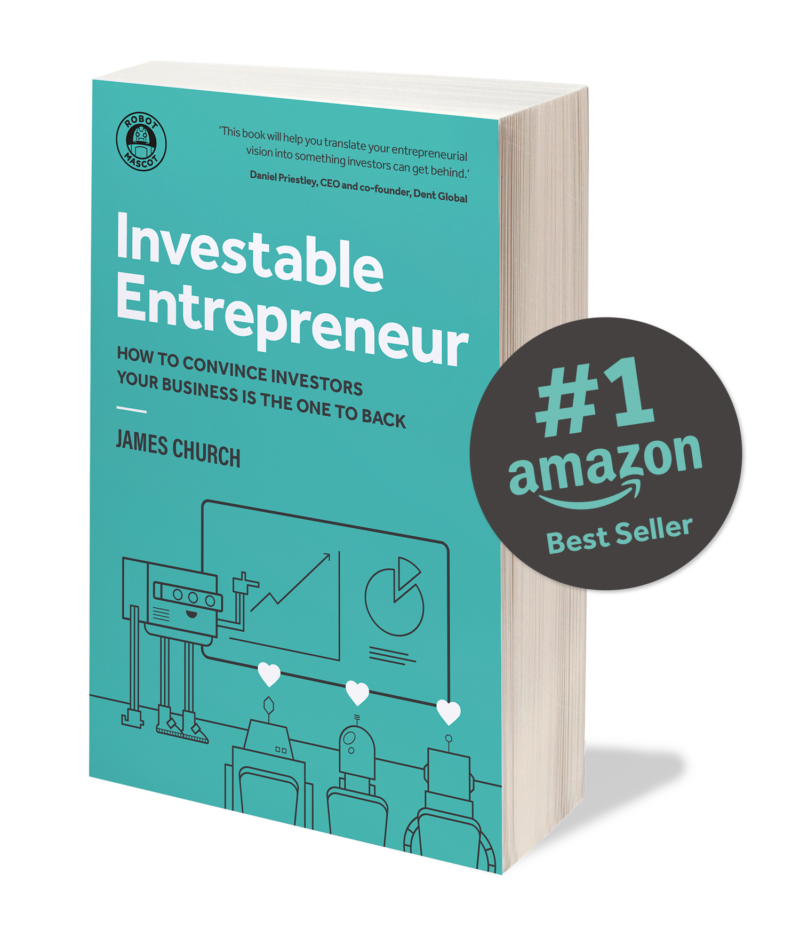 Therefore, for us, it's really important to make sure that we can give as much information as we possibly can to help support as much of the ecosystem as possible to understand the nuances of raising investment and what it takes to be in the top few percent of founders that are successful in closing a round.
And if we can do that we've achieved our vision and our mission as a company. And if that means working through accelerators like yourselves or offering free resources on our website, expert and insightful blog content, or delivering an active events schedule with industry experts that's absolutely what we'll do.
At the heart of everything we do is a focus on helping and supporting founders to achieve their vision, to help ideas and innovations flourish by helping them get the funding that they need to build that business and grow it exponentially. This is why we love what we do.
Q6: Thanks James! As we wrap up, any final messages for our readers?
I'd love to give the SeedReady community the opportunity to download a copy of my book for free!
All you need to do to get a free PDF copy of my best selling book Investable Entrepreneur is click here.