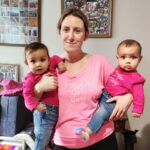 Meet Laura Rana. Co-founder of Khushi Kantha and our October 2020 Pre-Accelerator attendee.
Thinking of connecting with Laura? "I'm currently finalising safety testing on my first, limited-edition collection of blankets, which I'm planning to sell through an online auction launching later this month. I hope to generate as much revenue as possible and create some 'buzz' prior to launching a crowdfunding campaign"
💬
About Laura
"I have more than a decade's experience in the international development and humanitarian sectors. My work has taken me to more than twenty countries around the world, from Mongolia to Malawi, and Serbia to Sri Lanka.
The idea for 'Khushi Kantha' was inspired by my first-hand experience of working in the Rohingya refugee camps in Bangladesh, combined by the birth of my one-year old half-British, half-Bangladeshi, daughters.
I spent the first half of my pregnancy in Bangladesh. I came home to London hoping to do something to support the mothers whose struggles I'd witnessed, whilst creating a more circular economy.
I saw an opportunity when my daughters were gifted a large collection of traditional 'kantha' blankets when they were born. The blankets drew compliments wherever we went – and I realised there could be a market for them!"
Q1: Could you introduce us to your startup, Khushi Kantha?
Laura: Khushi Kantha aims to create opportunities for mothers from the communities hosting the Rohingya refugees in Bangladesh to provide for their children with dignity, and contributes to the circular economy, promoting a shift from take-make-waste to reclaim-repurpose-reuse.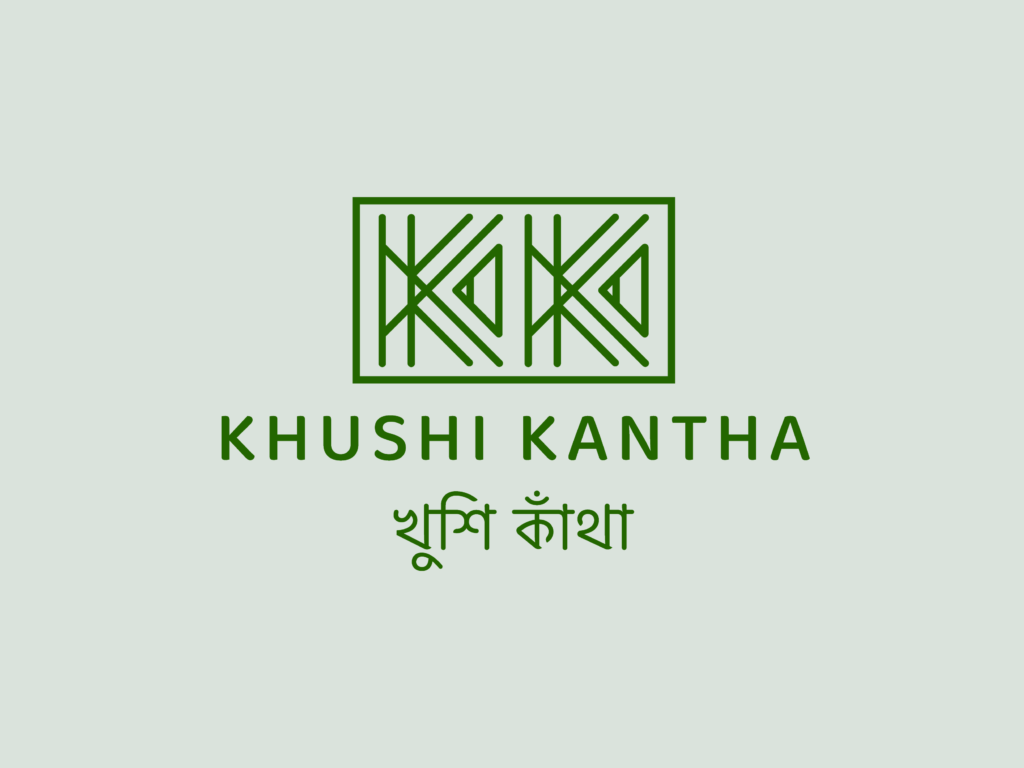 We partner with these mothers to make ultra-soft, eco-friendly, multi-purpose baby 'kantha' blankets, hand-stitched from reclaimed cotton.

The blankets have a myriad of functions – I've personally used them to swaddle my girls as tiny newborns, as pram liners, sun shades, mini play-mats and makeshift changing mats while out and about.
'Kantha' (which translates as "stitched cloth") refers to the tradition of mothers crafting blankets for their babies by stitching together their old saris. It is also the name given to the traditional embroidery stitch that is applied over the top. 'Kantha' can also simply mean 'blanket'. 'Khushi' is the Bengali term for 'happy' – 'Khushi Kantha' therefore means 'Happy Blanket'.
q2: What are some of your recent experiences in building Khushi Kantha?
Laura: My journey so far has involved two key developments:
Firstly, I quickly realised the potential safety and quality control issues associated with making baby products from recycled saris – so I'm reworking the 'kantha' tradition, reserving the repurposed saris for the inside layers of our blankets, and sourcing dead-stock cotton fabric for the outside.
Bangladesh is famous for its garments industry – lots of fabric sadly ends up getting wasted at various stages of the supply chain, especially now, with all the cancelled orders due to the Covid-19 pandemic. I want to collaborate with like-minded companies to rescue this fabric from landfill, and I've been having some exciting discussions with household name brands about partnership.
Secondly, I was planning to head over to Bangladesh in May, to introduce my daughters to their Bangladeshi family and set up production. Then Covid-19 happened, and like the rest of the world, my plans had to change. I knew I had to test the market asap, so I've ended up creating a first, limited-edition collection with the support of my local community in London.
Q3: WHAT PARTS OF our Pre-Accelerator DID YOU FIND HELPFUL FOR the development of KHUSHI KANTHA?
Laura: The very first task, 'Mastering your social pitch', was exactly what I've been needing to focus on, but have managed to successfully avoid prioritising!
I've always been shy when it comes to networking, and pitching verbally takes me right out of my comfort zone, but is obviously something I need to get to grips with asap!
I was chuffed to get such positive feedback on my attempt – it has really boosted my confidence.
Q4: What would you tell someone who is considering joining our programme?
Laura: There are lots of these kinds of programmes out there, and it can be a bit overwhelming to navigate the various options.
The contents of the Seed Ready Pre-Accelerator really adds value, whatever you're trying to do, and whatever stage you're at, and you also get access to a diverse community of experienced, energetic and engaged entrepreneurs, who you can bounce your ideas off and gain inspiration from.
COMMUNITY CALL: WHAT ARE YOUR CURRENT PLANS, AND HOW CAN OUR COMMUNITY HELP?
Laura: I'm currently finalising safety testing on my first, limited-edition collection of blankets, which I'm planning to sell through an online auction via www.khushikantha.com. I hope to generate as much revenue as possible and create some 'buzz' prior to launching a crowdfunding campaign, in order to attract pre-orders and raise additional funds to help me establish production in Bangladesh as soon as it's safe to travel over there.
Spread word: It would be brilliant if members of the SeedReady community could spread the word about what I'm doing with anyone who might be interested in participating in my auction and/or crowdfunding campaign.
Help to connect: I'd also be very keen to connect with anyone who could help me source dead-stock cotton fabric.