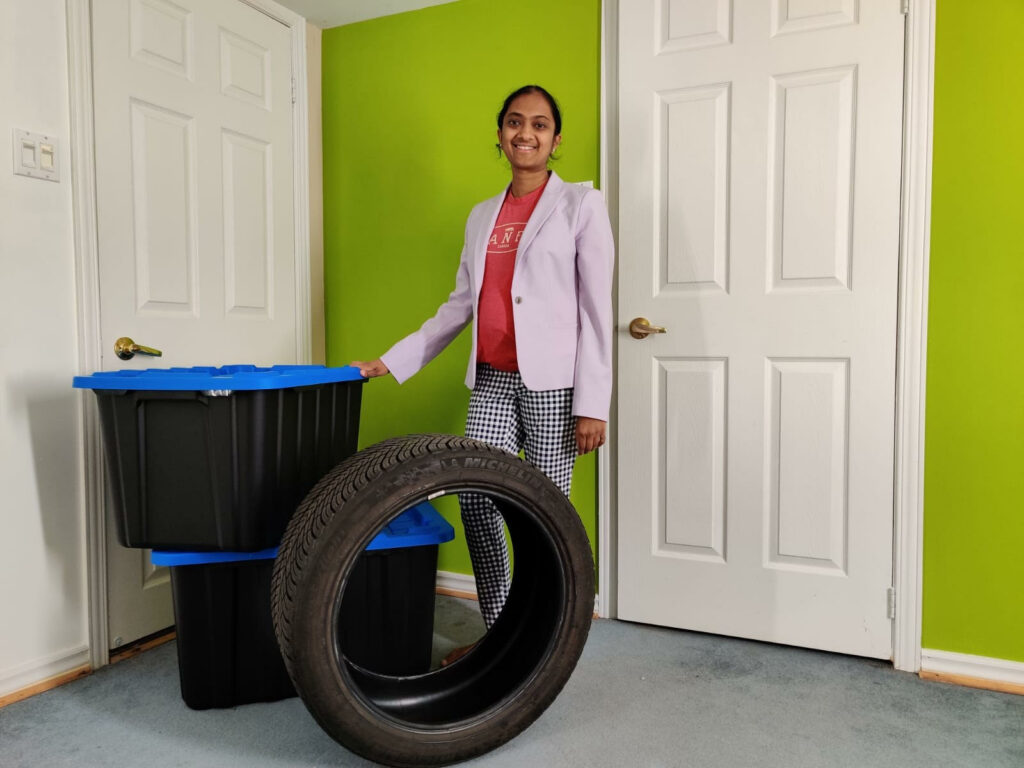 Founder of Storeo and our August 2020 Pre-Accelerator attendee.
So what? Vijaya is tackling a problem so relatable to our urban hearts. She's currently completing the pilot program so if you're interested in partnering or collaborating, Vijaya's a message away.
💬
About VIJAYA
"My entire 11-year career revolved around building data analytics models and managing a decision sciences department at Financial Institutions in Canada. Having finished my Executive MBA at the Kellogg School of Management in 2019, I realized that I was an entrepreneur by heart and took the big leap to quit my job to work full time on my startup."
Q1: Could you introduce YOUR STARTUP, storeo, to us?
Vijaya: Storeo is a platform to make self storage more convenient and affordable by connecting individuals who have storage space with those who need it.
I have been passionate about making space, after seeing the impact that our immediate environment has on our physical and mental well-being. I have lived in apartments across various countries for a majority of my life, so I understand the pains that others must be going through in urban high-density cities. This motivated me to tackle the challenges surrounding affordable and convenient self storage.
Q2: COULD YOU TELL US ABOUT your personal experiences WHILST BUILDING THE STARTUP WE SEE TODAY?
Vijaya: To sum the journey up in one word, rewarding.
I've learned so much about myself, my new-found skills in mobile application programming and my own resilience. Having conducted a significant amount of market research earlier this year and using that feedback to build our MVP, we were abruptly interrupted due to the COVID lock-down.
At the same time, on a personal front, I found out that I was pregnant! My pregnancy did not slow me down one bit: I still continued to speak to people, launching my pilot project to test the business model while building traction both on the customer and the MVP front.
It sometimes felt as if I was working on two separate startups!
Q3: How did you apply our Pre-Accelerator to the development of STOREO?
Vijaya: There's a great energy that I get from participating in SeedReady's Pre-Accelerator that helped me to keep progressing on my startup. Sharing this global platform with other entrepreneurs and mentors across the world, I found a diversity in thought, resources and ideas.
SeedReady's curriculum has also been gold: it feels like I've been getting a bonus top-up on my MBA education!
Q4: What would you tell another founder who is considering joining our Pre-Accelerator?
Vijaya: I would highly recommend this program to anyone who wants to take the leap into entrepreneurship, even if their idea is in its early stages.
Besides the regular weekly meet-ups, there are opportunities to learn about other aspects of entrepreneurship from guest presenters. And even though the Pre-Accelerator is entirely virtual, there is a strong community of people to keep you engaged and to look at your business ideas in different ways.