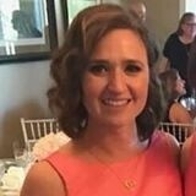 ---
Founder of early stage startup TUBR and participant of our June 2020 Pre-Accelerator Cohort, Dash shares her experiences whilst building her startup, and during our programme. 
So what? If you haven't noticed, we're big on community – so we thought it'd be great to recognise some of our members + their startups, and hear about their personal experiences during our programme 
💬
About Dash
"Before I decided to found TUBR I was working as a Senior Product Manager in the technology and data space. I have about 10 years experience in Customer Operations and Product Management and have had the opportunity to work for a large corporate, a Series A Start up and a medium sized established business."
Q1: Introduce us to your startup, TUBR
Dash: TUBR is a mobile app tackling the issue of overcrowding on London public transport. We are giving the user the power to define their travel experience so they can maintain their personal space.
Q2: Why did you decide to build TUBR? Was it for a personal or professional reason? 
Dash: I was sick of my morning commute and I couldn't understand why someone wouldn't build an app I could use to help me manage the crowds. 
So once I decided I probably had enough experience to stand a chance at succeeding, I'd just build it for myself.
Luckily, I'm not the only one who was sick of their travel experiences, so market research helped me decide this is app that could really make a difference.
Q3: We're excited to see how you've been engaging in our community/ during our classes. Has our pre-accelerator supported you in building TUBR better? Please do share how. 
Dash: It has been really helpful to me so far. I joined because I wanted a network and a team of experts I could bounce ideas off of. Being a founder is lonely and since I'm a first time founder I knew my success would largely depend on who I surrounded myself around and how quickly I could learn. 
Also, the SeedReady courses have really made me realise I need to go back to the basics and review my market research more regularly. I've more clarity on knowing what I need and how I need to collect it.