---
Guiding the next generation of entrepreneurs
Mentors, advisors, and experts… #FounderFriends support entrepreneurs
---
It's frustrating to see so many great ideal fail due to poor communication. Having a winning pitch will increase your changes of investment by up to 30x. By working in collaboration with SeedReady we're excited to help startups develop the perfect pitch and raise the vital capital they need.

Robot Mascot
---
#FounderFriends have impact
Early access to mentors and experienced advisors helps entrepreneurs to maintain focus, move fast, and achieve real results.
John saw the presentation I gave after completing the Seedready Pre-Accelerator. He was convinced about my product and used his network to connect me with my first customer, a crucial milestone for any startup.
David Mark
Founder, InsurTech Startup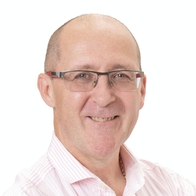 FounderFriend & Founder at Mission23
Our mission is to empower every entrepreneur, everywhere.
We can't do it alone.
SeedReady relies on a network of experienced founders, advisors, mentors and businesses partners who believe in supporting the next generation of entrepreneurs.
Becoming a #FounderFriend is your pledge to support aspiring founders and guide them to success.
---
Founders
Been there, done that?
New entrepreneurs need to hear from you!
Mentors
Already mentoring on another programme? You're very welcome here!
Investors
Putting money where it matters?
Help entrepreneurs understand your perspective!
Partners
Got something to sell, but happy to share first?
Become a trusted partner and help others learn!
---
We look for people with experience in business – perhaps you specialise in a particular discipline (e.g. HR, Finance, Marketing, Technology etc…), have held senior management positions or had entrepreneurial experience, including SeedReady programme and client alumni – the key element is a desire to support founders.
Our FounderFriends can be located anywhere in the World. Geography is not an issue.
​
Benefits of being a #FounderFriend
There's more than just the feel-good factor of paying things forward
---
Enjoyment
We're proud that we're not a top tier "conveyor-belt" accelerator, which means you'll enjoy a less corporate experience!
Impact
You'll be supporting entrepreneurs at the very start of their journey, providing help that makes a real difference.

Growth
You'll meet a diverse range of ideas and entrepreneurs, helping to bring new perspectives and insights to your world.
Connection
You'll be part of a friendly community of smart, like-minded people who are building a new future!
Become a #FounderFriend
Get started by submitting your application today.