​
​Start making real progress

Join the Bootcamp
---
​See how we've helped other founders…
---
I did not realise how tangible the programme would be… Each day was suitably challenging to make it feel valuable and ultimately coming out of it 100% more confident than going in…
In one week you will move your company forward more than anything else you can do. By the end of the week you will have nailed how to execute your business strategy, and have the confidence to make it happen…
I now have a carefully vetted and oversubscribed beta community who are eager to be involved with the development of the solution; real customer data, that was elicited in a professional way that has helped me focus from six main features down to two killer features that everyone wants; and a completely new outlook on how to bring the solution effectively to market.
Tony Payne
Founder, Recruitment Tech Startup
A clear understanding of our target customer, a better understanding of the product we should be building, and new ideas of features that would be beneficial to our customer… It's well worth undertaking this course before you spend any time or money on your product.
Luc Gibson
Founder, TRACX
Not all ideas should have time invested in them. The quicker you find out if your idea has legs the better as it will save you time, money and heartache. SeedReady helps you lay the foundation, answer whether or not your idea has the market and interest to succeed. The program doesn't just help you know what questions to answer but also links you in with people who can help you answer them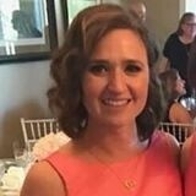 Dash Tabor
Founder, TUBR
We were working on our businesses in real time and with real customers. Everything had real, tangible benefits that moved the company forward.
One great example was the method of iterating on the product, which probably moved the company forward 12 months in about 3 hours.
David Mark
Founder, Legal Tech Startup
We received a very simple and structured method to rapidly attract users for interviews, define the value proposition to meet specific user problems and test and validate that with users, all in one week…
Some companies would only do this after launching their MVP, and having several product updates costing thousands. I genuinely feel that if I had started with this method 6 months ago, I would most likely be at least 3 months further ahead than where I am now….
If you want the fastest way to validate a problem, design a value proposition, validate with users and design your business model, burning as little runway as possible, then use this method.
Stephen Lewin
Founder, Get My Equipment
10/10 – unreal stuff.
Your speed, execution and process were highly impressive.. your results even better.
Logan Leckie
Founder, Topia.life