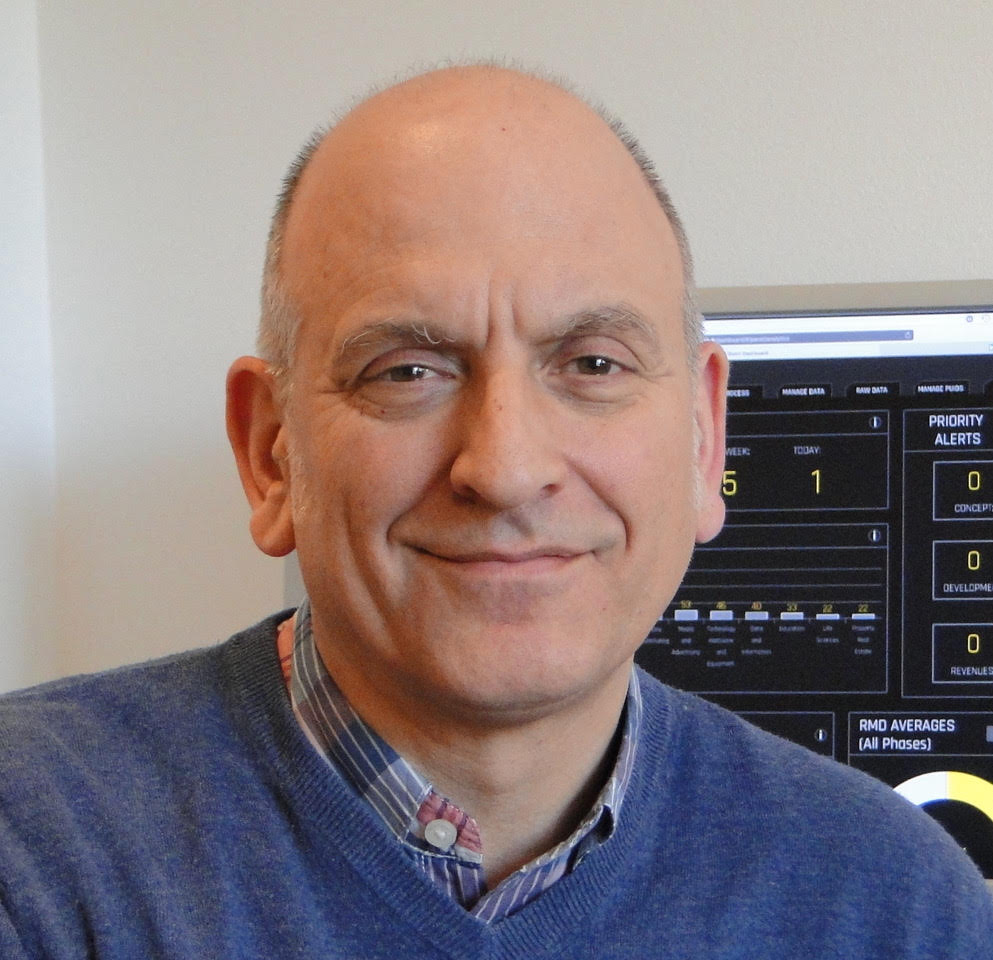 Meet Aristos, Founder of D-Risk It and a Founder Friend of our Community.
So what? Aristos will be co-hosting our 3rd Sep Assessing your Investment Readiness workshop.

Here, Aristos shares his "reality checks," being on both the start-founder and investment side of the table. If you'll be attending the workshop, get to know Aristos' journey and perspectives to prepare better questions suited to your start-up too.
💬
ARISTOS' MILESTONES
" I began my first digital business as the founder of a full-service digital agency, so generating revenue for my first B2B service was an important marker point. It also gave me an appetite to generate such business revenues: winning repeat sales showed me that the first sales were not a fluke, but that I must've been doing something right. Thereafter I could help to improve products/ services, or create innovative news ones that helped me to build a more creative and expansive way of thinking.

Another rewarding achievement was being able to attract investment on my own business propositions –– before helping others attract investors for their own."
Q1: What are some of your strengths that other founders go to you for?
Aristos: I can't be sure of this unless I get to ask some of them, but possibly my broad experience of being on both the start-up founder and investment sides of the table.
There are so many voices vying for a founders' attention and it can get confusing: "pitch better," "go for a high valuation and ask for lots of investment," "just show investors your passion." Most of the messages out there are full of nonsense or biases. Steve Blank* says that "the purpose of a startup is to 'search' for a repeatable scalable business model" – note that I'm italicising the word 'search' because that should be the main task. It isn't just to come up with a clever idea, or to build some great software. Neither of these guarantee success on their own.
What matters is to prove and establish a scalable business model, by finding validation from potential users or customers. If this goes well, your search is over; you have found what we call a 'product / market fit.' I try to get founders to focus on that, to "prove that you've put together something that users/customers want." That proof usually is presented via metric(s).

*Steve Blank built the customer development method that launched the lean startup movement
Q2: Could you give us an introduction to your venture, D-Risk IT?
DRI is a system, designed by angel investors and investment professionals, to shed light on the investment potential of any given startup or early stage company. Founders also use it, as they get to:
A) Generate a 1-page investment deal report.
B) Road test their deal and receive feedback on their level of investment readiness. This helps maximise investor conversations and thereby reduce rejection levels.
C) Help develop their position around aspects such as: valuation, investor ROI and business exit potential.
D) Generate a market rate valuation benchmark.
E) Build up a more detailed and complete picture of their business journey and investment potential. This helps show that the founder is reasonably well prepared for an investment conversation.
Q3: What's the most impactful piece of advice that helped you shape your journey towards building D-Risk It, and from who?
Aristos: I've received various helpful 'reality checks' along the way. [Naturally as humans,] we automatically veer towards the path of least resistance, skirting around these reality checks. In my early days, I sought entrepreneurial glory far too much. I liked the feeling of being an entrepreneur, until I realised the reality and hard work involved; hard work that was financial austere, and living many sacrificial and emotionally painful moments.
When it comes to looking for business wisdom, I look to others that might have more or new knowledge/experience than myself. Sometimes this has meant looking at the reality checks faced by others before me:
A) Over 97% of businesses fail to get the investment that they go fundraising for.
B) On average, it takes around 3 or 4 business (or company) attempts for an entrepreneur to be successful.
C) "Fail fast and fail cheap."
D) "Sell on metrics, not on story."
E) Don't get too carried away with fundraising as it's not an end-goal, it's just a potential growth aid option.
F) From an investors perspective, how do you know if, i) you are investment ready and ready for investor conversations? ii) how does your deal stack up against peers?
Q4: We're excited that you'll be educating our Founder community through the upcoming workshop – why do you think it's important to help new and upcoming founders?
Aristos: If we want to continue to do well as a nation, then we need to but at the forefront of innovation and entrepreneurial up-skilling. Innovation drives both businesses and the wider economy forward. We have always been a nation of inventors and engineers and so far that has carried us forward well in the digital age.
However, it's not just our inventiveness that advances our cause, it is the ability to win and scale fast in the marketplace; to grow successful businesses. It is important to share our experiences with each other, so that entrepreneurs get to know the essentials:
A) How to undertake marketplace testing, to iterate, validate or pivot, etc.
B) How to execute with services and products.
C) How different business models work.